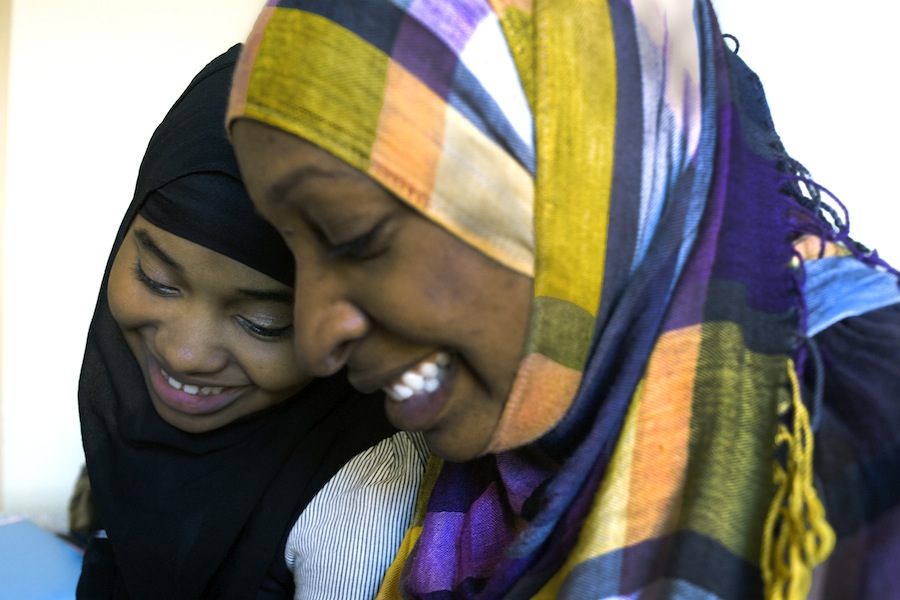 "It must be against some law for you to do this to me."
FBI agents seized sixteen-year-old Adama Bah from her New York home. A native of Guinea, her family had lived in America since she was two, and she was unaware her childhood visa had expired. Though she was detained in 2005 on the basis of her immigration status, Bah soon found herself a terrorism suspect. She was sent to a juvenile detention facility for six weeks, where she was routinely strip-searched and forced to surrender her headscarf. When she questioned the legality of her treatment, prison guards responded, "You have no rights." During the legal battle that followed, Bah's father was deported and she was forced to leave school in order to support her family. Despite her legitimate claim to political asylum and a lack of disclosed evidence against her, Bah remained under partial house arrest and a gag order until 2007.
To read Bah's description of the experience, and the testimony of others affected by the War on Terror, follow this link to excerpts from
Patriot Acts
, a collection of oral histories made possible by the Voice of Witness project.